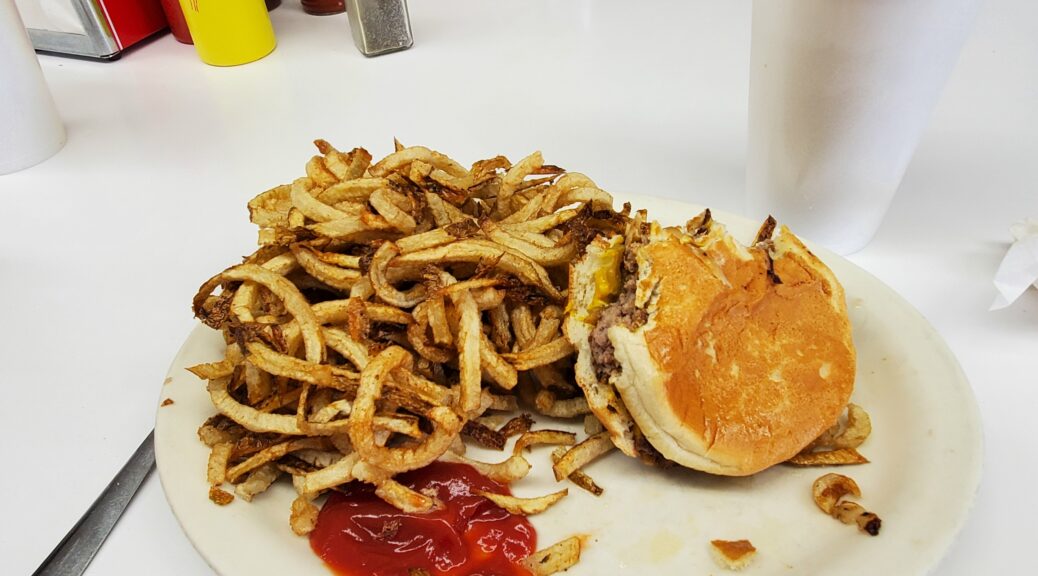 Isn't it strange how some things become traditions? Early in our marriage my husband insisted we visit the graves of our ancestors to leave flowers at each grave every Memorial Day. We'd travel from Kansas City to the Fort Scott 1st National Cemetery in Kansas, then on to Nevada, MO, and then out to Harwood, MO.
Now that he's gone, different family members and I follow the pilgrimage to the letter. Because it's a several hour trip, we always stop for lunch at the White Grill in Nevada for a hamburger and Suzy-Qs. This joint has been there since about 1937. Their cheeseburger grilled with thinly-sliced onions, and a plate full of greasy Suzy-Q potatoes and a soft drink never disappoints–and the price is under $10. Never mind the calories or the amount of grease in those potatoes. It's a tradition that can't be missed.
Next time you're down I-49, hang a right at Nevada and see for yourself. You may start a tradition you can't break.
My books are available at https://www.amazon.com/-/e/B007F5H0H4