Theresa's Lentil Soup
Theresa's Lentil Soup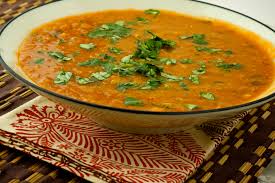 A friend of mine, Theresa, shared this recipe with me. She recently finished her historical fiction, Lead Me Home about the Oregon Trail. For a writer, or any busy person, this is a great meal needing little attention except to pause and enjoy it.
Theresa's Lentil Soup
1 pound lentils
1 onion, diced
1 can of diced tomatoes
1 package of diced ham
1 package of Polish kielbasa, sliced
2 Tbsp. of Italian seasoning
1/4 tsp of garlic salt
Some leftover fresh basil
1/2 cup of sliced carrots
A bottle of beer
2 cups of water (you may need more—lentils are thirsty little legumes)
To see my books visit here.
To view my other blog visit here.