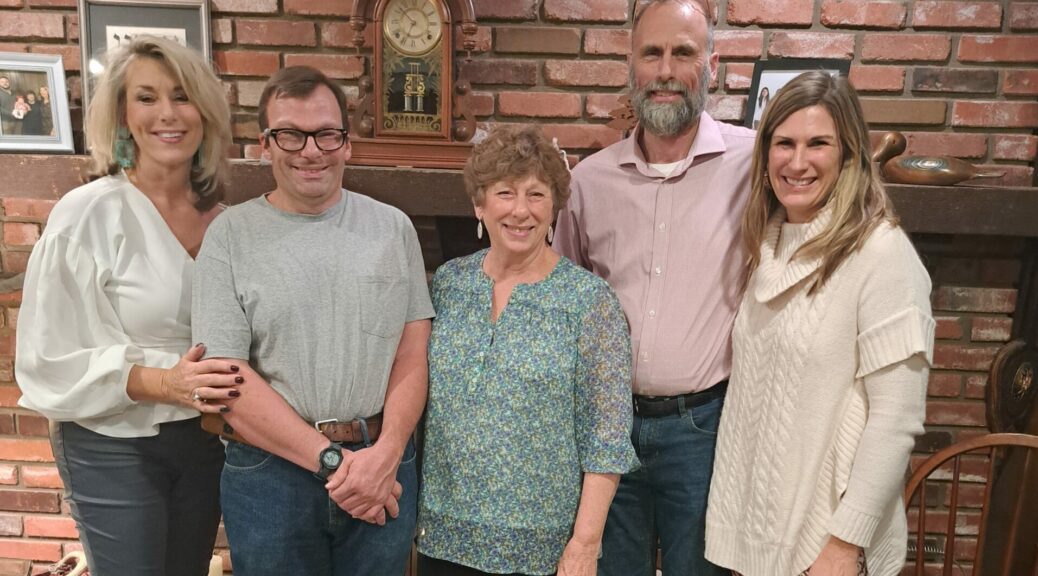 Thanksgiving/Birthday
Thanksgiving/Birthday
This year my birthday fell on Thanksgiving. This was number 80 for me. I don't know how I got to be so old. 
My kids decided we needed to make it a special one. They asked the family to write what they remember about our interactions. The goal was 80, but when it was all compiled, they came up with 100! As Sara read them to me, I had to guess who said what.
Next up was a game of "Grandma Jeopardy." They divided into two teams and tried to guess things like what I ate for breakfast, and what my house cost 53 years ago. 
The newest members of the family ages two months and seven months got to meet each other. It was probably the most special birthday I'd ever had. I also received three bouquets of flowers, a gas card, and a phone call from California and Florida, not to mention numerous cards and Face Book greetings.
I wrote a poem about the day.
On Turning 80
11/24/22
Today, someone has lost a loved one.
Another has welcomed a new baby.
At this house, I'm turning 80.
Where the years have gone,
I'll never know.
Each day crept by
unnoticed,
until I reached this milestone.
I look back,
to discover a mountain of days
behind me.
For the days left for me,
I'll cherish each one
for what it brings
with gratitude
for God's abundant blessings.
My books are available at https://www.amazon.com/-/e/B007F5H0H4