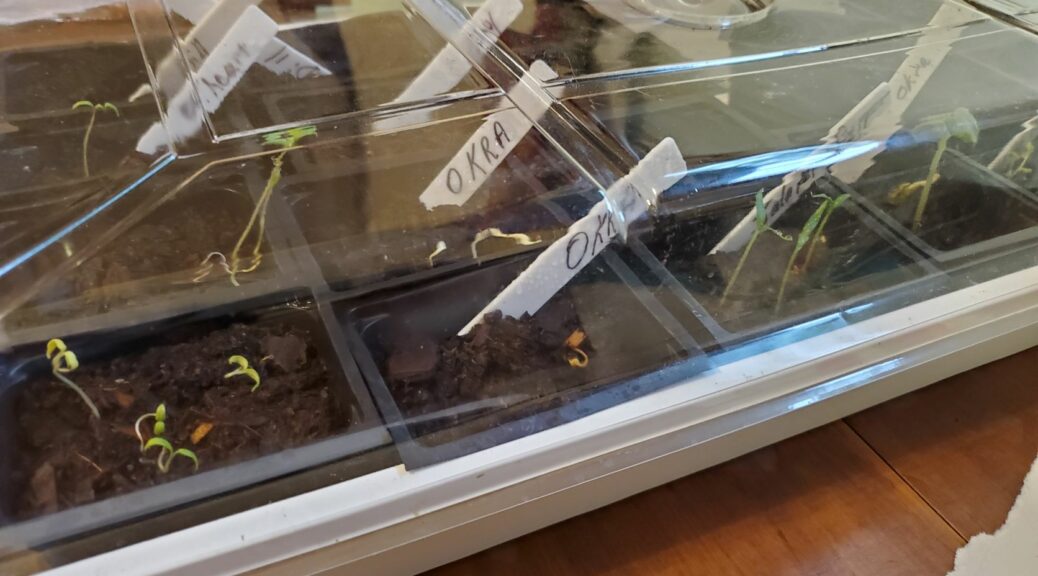 Spring Garden
Spring Garden
My garden looks rather small and insignificant at this point, but given enough light and water, perhaps we'll have some produce from it this summer–if the squirrels and rabbits don't get it first. 
Spring is also when my large plants escape the basement under grow lights where they've been for the past six months. They'd stay there the entire year if it weren't for the excellent help from son, Josh, who dutifully loads each one on a dolly and lugs them up the basement stairs each spring. 
If we don't have hail storms or tornadoes, I'll show you some pictures of these monsters when they get acclimated to the bright environment and begin to blossom. Until then, you'll only get to see my tiny garden growing from seeds.