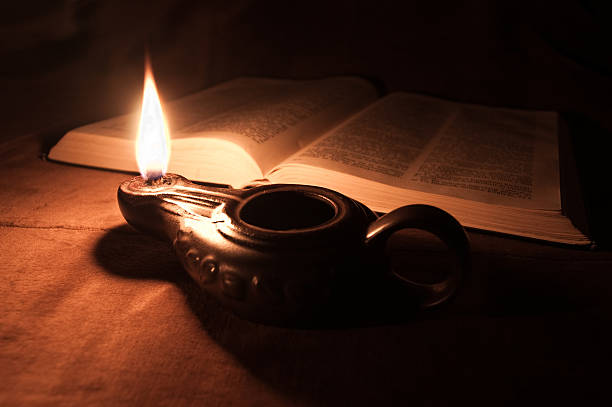 Obtaining End Time Oil
Obtaining End Time Oil
When I can't sleep I get up and pray. The house is quiet. The phone doesn't ring. Distractions are at a minimum. Last Saturday early morning was one of those times. I'll share with you my exchange with Father God.
1/30/22
12:33 a.m.
Father, what is on Your heart?
My people die for lack of knowledge—knowledge I am so willing to give—that I am anxious to bestow. It takes time; much time and diligence to wait before Me—time to tune human ears to hear my whispers. Alone time seated with Me. Most are not willing to squander time on Me.
I pay in oil poured forth. As the widow in II Kings 4, she was to go in and shut the door behind her in order to receive the oil I would give her.
Lord Jesus may we be willing to go in and shut the door in order to listen and hear Your heart—to receive Your oil poured forth.
My child, only in this way will you have sufficient oil for Your lamps when I return (Matthew 25:1-13). My oil is freely given to those who willingly pour forth their time as Mary poured out the expensive perfume on Me (John 12:3).
Your time is your own to do with as you will. The wise ones will wait before Me for My supply of oil. It will not fail—that supply at the midnight hour. My oil cannot be purchased with money—only time.
Father, may we squander our time on You—freely, generously, with worship and gratitude for only You are worthy. Only You truly satisfy. Thank You for sharing your heart with us. May we come to You often for the oil needed for the end time.