Judgment Day
Judgment Day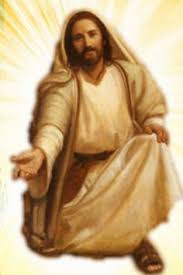 I Timothy 2:4
(God) who desires all men to be saved and to come to the knowledge of the truth.
God desires all humans to be preserved from danger, injury, and peril. He wants to keep us safe and sound, and restore us to health. That's what saving means. He wants everyone to enjoy Him and His is protective care. He wants to deliver us from His final judgment.
Some people doubt there is a real judgment day. Jesus talked about that day in Matthew chapter 24. Revelation 6:16 says "and they said to the mountains and to the rocks, 'Fall on us and hide us from the presence of Him who sits on the throne, and from the wrath of the Lamb;'"
Not everyone is going to accept His offer of life forever with Him in heaven. Some believe God is dead. Others believe He has no interest in our every-day lives. Nothing could be farther from the truth.
If you're reading this you're still breathing, it's not too late. I urge you to bow before Almighty God and ask Him to cleanse you of your sins. He will welcome you with open arms.
Almighty God, who desires all people to come to Him,
I bow before You today.
Help me to know the truth about Jesus,
so I may be kept in safety on that day when Messiah Jesus
judges those who are not His.
To see my books visit http://www.amazon.com/-/e/B007F5H0H4
To view my other blog visit https://familyfavoritesfromtheheartland.wordpress.com/