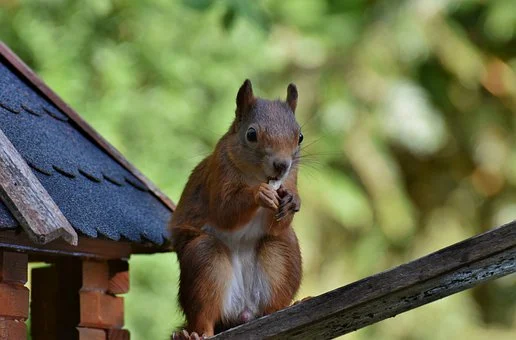 Although I love animals–most of the time, I have a problem with a certain squirrel. He not only likes to eat tomatoes, he also likes to eat blossoms of things like zucchini. That makes for a much less productive garden I've planted around the patio.
I tried buying fake snakes. That didn't work. I run out and chase him off, but he knows when I'm not home and conducts his burglaries then. I replanted the zucchini after he'd eaten every last bloom and put the pot on the table on the patio. He went after those when they set on flowers.
This nutty squirrel even eats the hibiscus and gardenia blossoms.
Got any suggestions? I've tried about everything in the book.