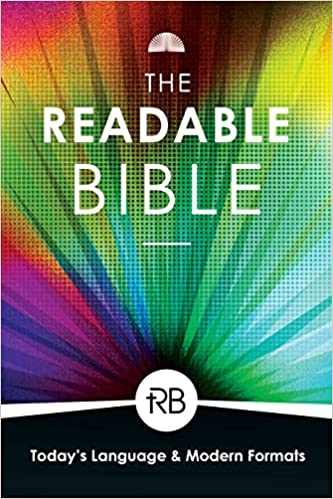 At the end of each year I choose a different version of the Bible to read through for the coming year. This year I picked a new version called The Readable Bible. Many times when reading a new version, I see with fresh vision. 
This year, I felt the Lord challenging me to read this version out loud. (Gulp!) Getting through all the begats and genealogies wasn't easy, but I made a stab at all those names anyway. I'm happy to report that I've made it through the Old Testament and am on into the new. 
Romans 10:17 says "Faith comes by hearing, and hearing by the word of God." If our faith isn't growing, it's shrinking. I've had some new prayer projects to believe God for this year–some mountains that need moving. When they come to pass I'll tell you about them. They are definitely new challenges to trust Father God for. Perhaps my hearing ears are fertilizing my faith to dare to believe great things!