French Silk Pie
French Silk Pie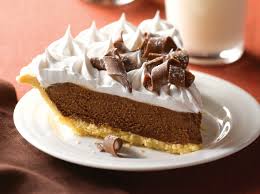 French Silk Pie
1 C. butter
1 ½ C. sugar
4 oz. unsweetened chocolate
2 t. vanilla
4 eggs
9-inch pie crusts, baked/cooled.
Melt and cool chocolate.
Cream butter, gradually adding sugar until light and fluffy.
Blend in cooled chocolate and vanilla.
Add eggs one at a time.
Put in pie shell. Chill.
Enjoy!
To see my books visit here.
To view my other blog visit here.