Margarita Fruit Salsa
Margarita Fruit Salsa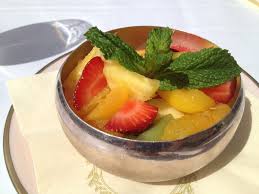 Margarita Fruit Salsa
All you need:
• 1 1/3 cups chopped mango
• 1 1/3 cups chopped strawberries
• 1 1/3 cups chopped fresh pineapple
• ¼ cup orange juice
• 2 tablespoons agave nectar
• ½ teaspoon lime zest
• 2 tablespoons lime juice
• Jicama slices or chips, for dipping
• Mint leaves, for garnish
• Lime zest and wedges, for garnish
All you do:
1. In a medium bowl, toss together mango, strawberries and pineapple.
2. In a small bowl, combine orange juice, agave nectar, lime zest and lime juice. Stir into fruit mixture. Cover and chill for 2 hours.
3. Serve with jicama slices or chips. If desired, garnish with mint, lime zest and wedges.
In case you're looking for a great devotional book for the new year or a wonderful historical fiction, check them out here in paperback and e-reader.
Looking Deeper at Amazon.com.

I also maintain another blog: godslittlemiraclebook.wordpress.com