God's Prescription for Healing
God's Prescription for Healing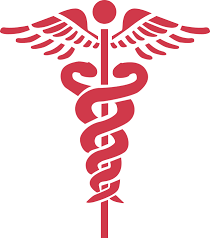 In Numbers 21:5-9 we have an interesting story. The Israelites were complaining about being in the desert with no water and only having manna to eat.
The Lord sent fiery serpents among the people. The bites turned out to be lethal.
The people came to Moses confessing the sin of complaining against God and their leader, Moses. They asked Moses to intercede in prayer for them for God to remove the snakes.
God answered telling Moses to make a bronze serpent on a pole. When those who had been bitten looked at the bronze snake, they would be healed.
Bible scholars call this a foreshadowing of Jesus who heals if we'll look to him.
When I read this a few days ago I saw a parallel to today with the Corona 19 virus. There has been much grumbling against God and the leader He has set over us. We now see something of a fiery serpent biting us.
Perhaps it is time to repent and look to God's provision for our forgiveness.
---
My newest book, The Road Home, an account of my husband's lung cancer and God's faithfulness to widows, is now available in paperback and eReader on Amazon.com. Hard Times in the Heartland and all my books books are available here.