How to be Productive in Old Age
How to be Productive in Old Age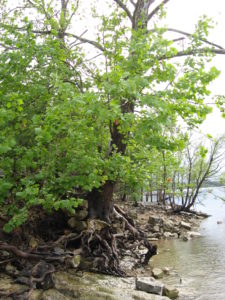 A person recently said to me, "I want to retire at 55 and die when I'm 70."
I replied, "Forever why? Do you think you would be no longer useful at 70?"
"Exactly. Seventy is old enough."
It made me think of a scripture in Jeremiah 17: 5-6 which tells us that those who trust in mankind and makes flesh his strength, who turns his heart away from the Lord will be like a bush in the desert and will not see when prosperity comes, but will live in stony wastes in the wilderness in a land of salt without inhabitant.
I prefer to be a person spoken of in  Jeremiah 17: 7-8. "Blessed is the man who trusts in the Lord and whose trust is the Lord. For he will be like a tree planted by the water, that extends its roots by a stream and will not fear when the heat comes; but its leaves will be green, and will not be anxious in a year of drought nor cease to yield fruit."
That second scripture doesn't sound like quitting at 70. If we put our confidence and trust in the Lord, we will be like this tree that sits at the edge of Table Rock Lake in the Ozarks–green, well-watered, and yielding its fruit–even in old age.
Which kind of tree are you?
My newest book, The Road Home, an account of my husband's lung cancer and God's faithfulness to widows, is now available in paperback and eReader on Amazon.com. Hard Times in the Heartland and all my books books are available here.