Christmas Preparation
Christmas Preparation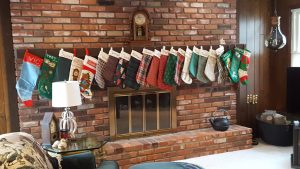 Time to get out the Christmas decorations in preparation for the celebration of our savior's birth. So many times the preparation for the celebration takes precedence over the real reason for the holiday.
In a blue funk after cleaning the house, top to bottom several years ago, I wrote this poem. Now, I have learned to stay calm and let dust bunnies multiply under the bed while I enjoy the time with family and friends as we celebrate the real reason for the season.
Pre-Christmas Reverie
House quiet.
All four children
asleep, at last.
Christmas wrap piled in corner
beside, as yet,
unwrapped gifts.
Last years' toys:
Naked Barbie,
lone Lego,
discarded video tape,
litter the floor;
long for rest
in toy box.
Vacuum stands at attention
hopes to be asked to waltz
over crushed crackers,
broken cookies,
bits of paper,
snippets of ribbon
and tape.
As for me,
I think I'll sit and enjoy the quiet–
imagine some good fairy's arrival
before morning
to make a clean sweep of it all.
My titles are available on Amazon.com here.
God's Little Miracle Book is now available in audio at https://itunes.apple.com/us/artist/sally-jadlow/1303687606 for iTunes and at Amazon at https://www.amazon.com/-/e/B007F5H0H4