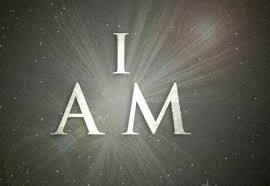 The Great I AM
The Great I AM
Exodus 3:14
And God said to Moses, "I AM WHO I AM"; and He said, "Thus you shall say to the sons of Israel, 'I AM has sent me to you.'"
The ever-existent One, the God who never changes, and is the all–sufficient One for all time; that is I AM. Not who was or will be. He is ever-present; the source of a never-ending supply, whatever our need.
He never wavers. He is the same God of Abraham, Isaac, and Jacob; the covenant-making and covenant-keeping God that longs to have relationship with us today.
He is the one who delivered the Israelites from the Egyptian army, Daniel from the lion's den, and who delivers us today.
He never grows old or feeble. He remembers those who have made Him their God, their Savior. He came to earth and is coming again—soon.
He is the King of all kings and Lord of all Lords. He is I AM. Are you ready to meet Him face to face?
Lord Jesus, God of all gods, King of all kings,
Lord of all lords,
may I know You better every day
and love You more dearly
each step of the way.
To see my books visit http://www.amazon.com/-/e/B007F5H0H4
To view my other blog visit https://familyfavoritesfromtheheartland.wordpress.com/